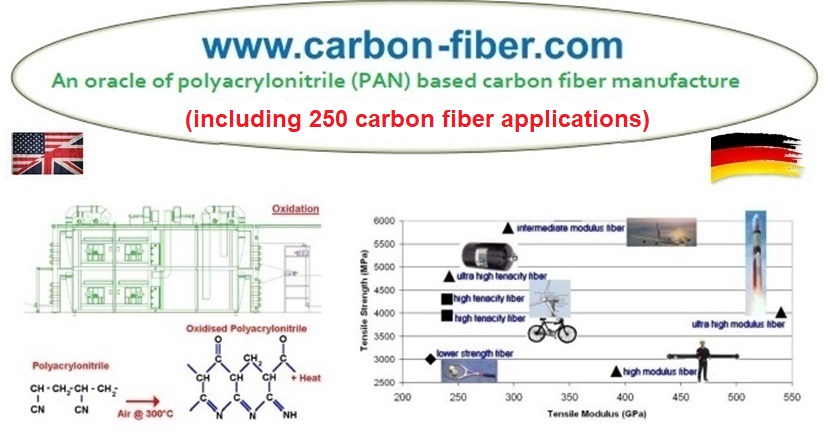 Welcome to my carbon fiber oracle. I have worked globally on projects involving research, plant design and specification, manufacture and application of polyacrylonitrile (PAN) based carbon fibers. You will find here various articels to download, taken from my 35 years in the business.
Willkommen in meinem Kohlenstofffaser-Orakel. Ich habe weltweit gearbeitet über Projekte, die Forschung, Anlagenplanung und -spezifikation, Herstellung und Anwendung von Polyacrylonitril (PAN) basierten Kohlenstofffasern betreffen. Hier finden Sie verschiedene Artikel zum Download, aufgenommen aus meinen 35 Jahren im Geschäft.
I hope this is of use to anyone starting out in the business and students.
Ich hoffe, dass dies für jeden von Nutzen ist, der in der Wirtschaft beginnt und Studenten.


Shows the process flow and major chemical reactions,
of making carbon fiber, from polyacrylonitrile (PAN) precursor.


Zeigt den Prozessablauf und die wichtigsten chemischen Reaktionen,
der Herstellung von Kohlestofffasern, aus Polyacrylnitril (PAN) Vorlage.


Shows the mechanical properties (Strength & Modulus)
of the major grades of carbon fiber and their different pricing.



Zeigt die mechanischen Eigenschaften (Festigkeit & elazitäts-Modul)
der Wichtigsten Kohlenstoff-Fasersorten und deren unterschiedliche Preisgestaltung.


Shows the material balance of various raw materials
for a 2000 Tonne/annum carbon fiber line.


Zeigt die Materialbilanz verschiedener Rohstoffe
für eine 2000 Tonne/Jahres-Kohlenstofffaserlinie.


Shows a description of the carbon fiber process,
major chemical reactions, typical plant layout and energy consumption data.



Zeigt eine Beschreibung des Kohlenstoff-Faserprozesses,
grössere chemische Reaktionen, typische Anlagenlayout- und Energieverbrauchsdaten.


Carbon fiber process and quality control.



Kohlenstofffaser-Prozess und Qualitätskontrolle.


Shows aspects of safe working practices
during carbon fiber manufacture.


Zeigt Aspekte sicherer Arbeitspraktiken
bei der Herstellung von Kohlenstofffasern.


Shows trial production of activated carbon fiber,
carbonising using carbon dioxide instead of nitrogen up to 1000 deg C.



Zeigt die Versuchsproduktion von Aktivkohlenstofffasern,
die mit Kohlendioxid anstelle von Stickstoff bis zu 1000 Grad C karbonisieren.


Shows the processes for the manufacture of short carbon fibers,
using a wet and dry chopping process.


Zeigt die Prozesse zur Herstellung von kurzen Kohlenstofffasern,
mit einem nassen und trockenen Hackverfahren.


Comprehensive guide to composite materials.



Umfassender Leitfaden für Verbundwerkstoffe.


Presentation by Harper International Ltd,
at the JEC World trade show in Paris France 2017.


Präsentation von Harper International Ltd,
auf der JEC World Fachmesse in Paris Frankreich 2017.


Shows the work of Oak Ridge National Laboratory, USA.
Research into the use of Lignin as a natural renewable precursor for carbon fiber.



Zeigt die Arbeit von Oak Ridge National Laboratory, USA.
Forschung über die Verwendung von Lignin als natürliche erneubare Vorlage für Kohlenstofffaser.


Use of carbon fibers as electrodes in a low energy water desalination concept.



Verwendung von Kohlenstofffasern als Elektroden in einem Niedrigenergie-Wasserentsalzungskonzept.


Manufacture, properties and application of oxidized polyacrylonitrile fibers.


Herstellung, Eigenschaften und Anwendung von oxidierten Polyacrylonitrilfasern.


Developments in carbon fiber composite recycling.



Entwicklungen im Recycling von Kohlenstofffaserverbundwerkstoffen.


Carbon fiber aircraft brake manufacture.


Kohlenstofffaser-Flugzeugbremse Herstellung.


Low cost carbon fiber.



Kostengünstige Kohlenstofffaser.


Video showing a method of Polyacrylonitrile (PAN) precursor fiber manufacture (Sohio process) from crude oil.

Video zeigt ein Verfahren der Polyacrylonitril (PAN) Vorlage-Faserherstellung (Sohio-Prozess) aus Rohöl.
Video showing the manufacture of carbon fiber from PAN precursor
and conversion to fabrics, then automobile panels.

Video zeigt die Herstellung von Kohlenstofffasern aus PAN-Vorlage
und Umwandlung in Stoffe, dann Automobilpaneele.
TEIJIN/Sereebo, the worlds first carbon fiber reinforced thermoplastic (CFRTP)

TEIJIN/Sereebo, der weltweit erste kohlenstofffaserverstärkte Thermoplast.



Presentation to the Global Outlook for Carbon Fibers Conference
San Diego, California, USA, October 2007

Presentation to the Technology in the Sun Conference & Trade Show
Gold Coast, Qüensland, Australia, March 2009

Presentation to theTextile Institute World Conference
Poznan Poland, April 2016



Illustrations of the ever-growing application of carbon fibers.



Abbildungen der ständig wachsenden Anwendung von Kohlenstofffasern.
Aerospace, Automotive, Wind Energy


Luft- und Raumfahrt, Automobil, Windenergie


Pressure vessel, Fishing rod, Bicycle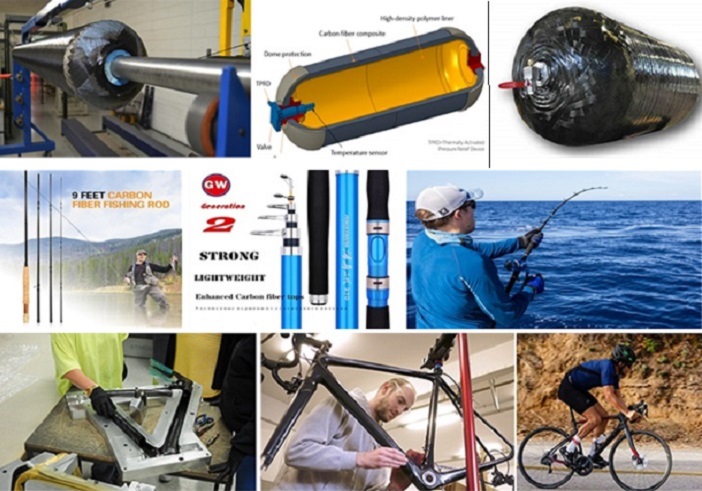 Druckbehälter, Angelrute, Fahrrad


Driveshaft, Violin, Furniture


Antriebswelle, Violine, Möbel


Flywheel Energy Storage, Marine, Tennis Racquets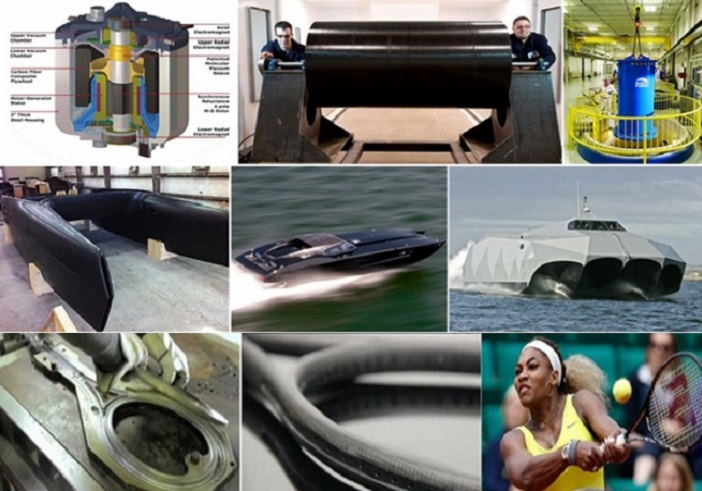 Schwungrad Energiespeicher, Marine, Tennisschläger


Motorcycle Helmet, Golf Club, Concrete Column Repair


Motorradhelm, Golfschläger, Betonsäulenreparatur


Mobile Phone Case, Baseball Bat, 3D Printed Parts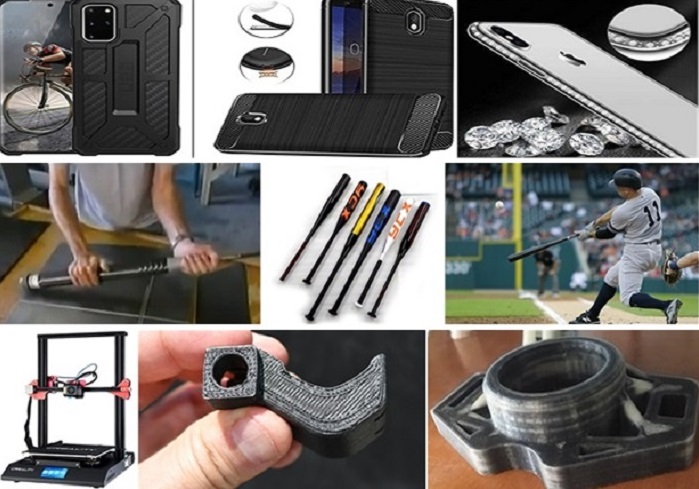 Handytasche, Baseballschläger, 3D gedruckte Teile


Hats, Anti-Static Cleaning Brush, Wine Bottle Holder


Hüte, Antistatische Reinigungsbürste, Weinflasche Halter


Modern Architecture, Anti-Static Packaging, X-Ray Table


Moderne Architektur, Antistatische Verpackung, Röntgentisch


Aircraft Brakes, Pump Packing Glands, Furnace Insulation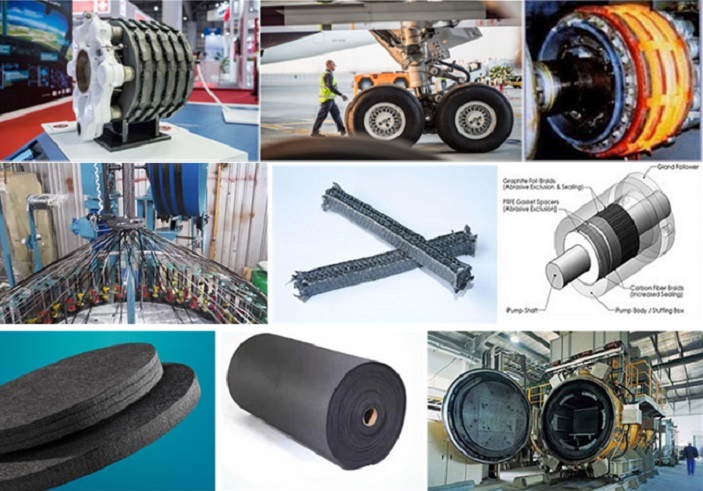 Flugzeugbremsen, Pumpenverpackungsdrüsen, Ofenisolierung


Emission Free Buses, Formula 1 Racing Cars, Trains


Emissionsfreie Busse, Formel-1-Rennwagen, Züge


Skyscraper Lift Cables, Car Seat Heaters, Prosthetic Limbs


Wolkenkratzer Aufzugskabel, Autositzheizungen, Prothetische Gliedmassen


Motorcycle Exhaust Cover, Orthopaedic Implants, Cello Bow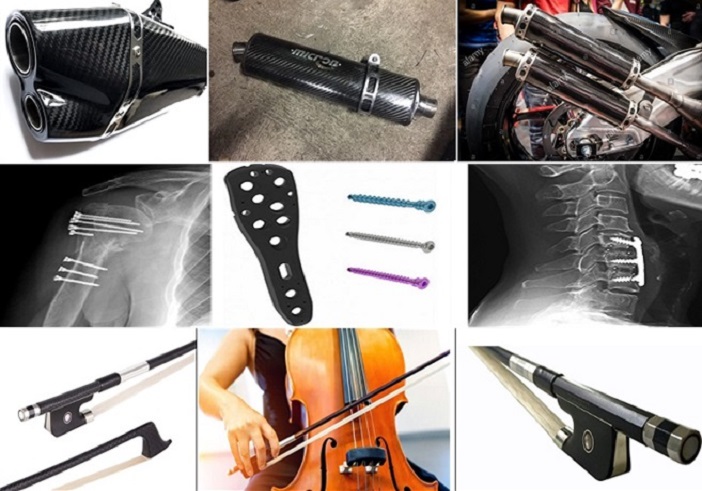 Motorrad Auspuffabdeckung, orthopädische Implantate, Cello-Bogen


Bow and Arrows, Asphalt Reinforcement, Industrial Shelving


Bogen und Pfeile, Asphaltverstärkung, Industrieregale


Telescope, Helicopter Blade, Wrist Watch