Presentation to the Global Outlook for Carbon Fibers Conference, San Diego, USA October 2007

Presentation to the Technology in the Sun Conference & Trade Show, Gold Coast Australia, March 2009

Presentation to theTextile Institute World Conference, Poznan Poland, April 2016







Aerospace, Automotive, Wind Energy
Luft- und Raumfahrt, Automobil, Windenergie

Pressure vessel, Fishing rod, Bicycle
Druckbehaelter, Angelrute, Fahrrad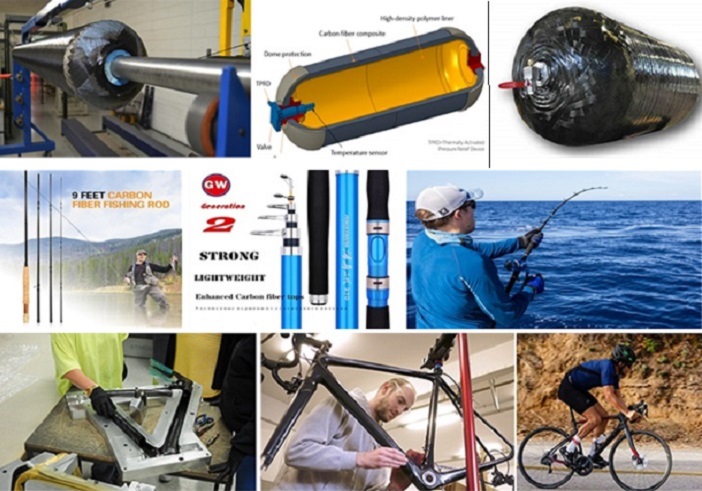 Driveshaft, Violin, Furniture
Antriebswelle, Violine, Moebel



Under Construction - Please check back soon!
Im Aufbau - Bitte ueberpruefen Sie bald zurueck!

In December 2016 we had a reunion of the team who started up carbon fiber production in Heinsberg-Oberbruch, Germany, 30 years earlier. This business has grown steadily over the years and is now the home to Teijin Carbon Europe, a leading supplier of carbon fibers and composite parts to the aerospace and automotive industries.
Im Dezember 2016 hatten wir ein Wiedersehen des Teams, das 30 Jahre zuvor die Kohlenstofffaserproduktion in Heinsberg-Oberbruch, gestartet hat. Dieses Geschaeft ist im Laufe der Jahre stetig gewachsen und ist heute die Heimat von Teijin Carbon Europe, einem fuehrenden Anbieter von Kohlenstofffasern und Verbundwerksoffteilen fuer die Luft- und Raumfahrt- und Automobilindustrie.
Click on here to see pictures of a remarkable evening!
Klicken Sie hier, um Bilder von einem bemerkenswerten Abend zu sehen!

Vince Kellys goldene Regel der Kohlenstofffaserherstellung


Sie koennen eine schlechte Kohlenstofffaser aus einer guten Vorlage machen.
Aber nie umgekehrt!